About Us
Meet The Midwives
Lorri Ellen Carr, LM CPM LDM
Licensed Midwife (Washington and Oregon), Certified Professional Midwife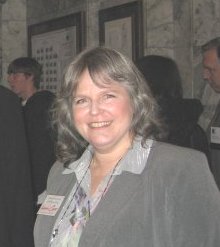 Lorri founded Highland Midwife Birth Services and Silver Sage Herbal Tinctures in Goldendale, Washington. She is a direct-entry midwife with over 20 years of birthing experience, who has completed both the national midwifery certification and the Washington state requirements for practicing midwifery, and received her Washington license in March 2008. In 2013, in order to better serve clients with limited insurance across the river, she acquired her Oregon state Licensed Direct-Entry midwife credentials.

Her formal education includes a degree in Pre-Med Biology, undergraduate study at Seattle Midwifery School, and graduate study at Midwives' College of Utah which will soon result in a Masters of Science in Midwifery. Her areas of midwifery research are primarily in nutrition during pregnancy, and she is developing her PhD research study on perinatal Omega-3 and Vitamin D therapy.

Other education and experience includes Emergency Medical Technician Basic, IBLCE Professional Lactation Educator, DONA Labor Support, ICEA Childbirth Educator, and massage/physiotherapy specializing in pregnancy and injury rehab with licensure as an LMT, LMP, and ICMTBP international certification.

Lorri has been appointed as an Adjunct Assistant Instructor for the northwest branch of A.T. Still University of Osteopathic Medicine, and approved as a preceptor for several other colleges and training programs, including Birthingway College of Midwifery in Portland Oregon, Midwives College of Utah, Birthwise Midwifery School in Maine, and the Association of Texas Midwives. She is passionately dedicated to training new students to be excellent care providers, who can carry on the unique skills of traditional midwives and herbalists as well as interact proficiently with all of the medical professions.

Her midwifery training took place in a wide range of settings, including out-of-hospital (home and birth center) births with several types of midwives and doctors, births in hospitals with doctors and nurse midwives, and clinical obstetric and gynecology care for thousands of women as a staff OB/GYN provider in a large community health center.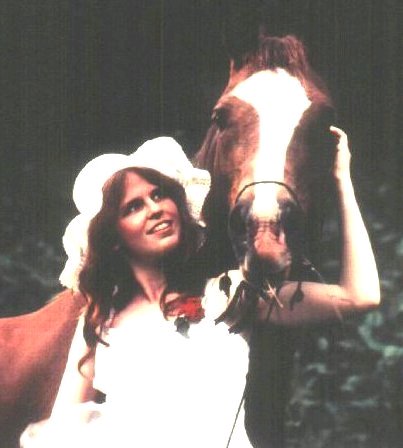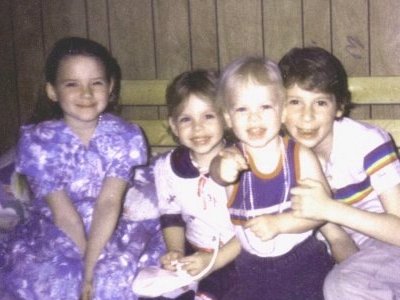 Lorri had all of her own 5 children (photo, right) out of hospital, and was a nursing mother for about 10 years; now she is a grandmother of 2. Her husband, a retired scientist, is her secret-weapon midwifery-support team, making her coffee and packing her car at 3:00 a.m. (with best wishes for the mother and a smile, no less!) when those births calls come in. They live in the foothills of the Simcoe mountains where she breeds a rare line of Arabian horses (photo, left) that she has preserved for over 30 years.

Lorri delivers babies in both Washington and Oregon, from as far down the Columbia River Gorge as Hood River, Oregon, and north into Washington up the valley to Yakima. She has been active in promoting and expanding safe options for birthing families since 2004, and has been a board member of the Washington Alliance for Responsible Midwifery since 2013. To view her resume, click HERE.

She is usually assisted by at least one student midwife in training.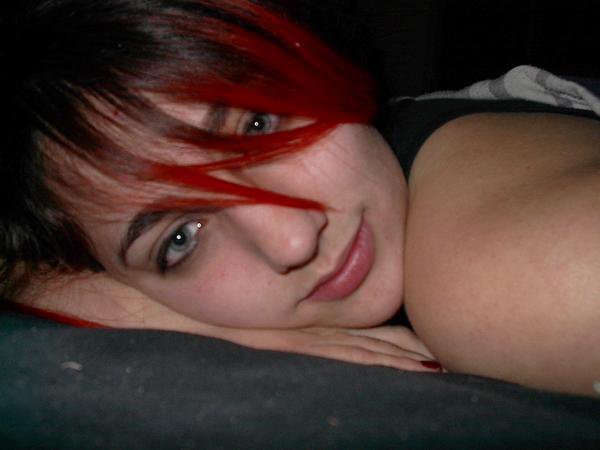 The lovely young woman in the photo on the right is the first baby that Lorri delivered, in 1987.

Appointments can be made with Lorri on Tuesday through Thursday in Goldendale, and on Fridays in Yakima, Washington.
Statistics for private practice births I have managed or co-managed from 2009 to July 4, 2015. These are my own clients - I don't have all the charts for back-up births or older births, but they have all gone very well.

Total births in stats: 195

Deaths: 1, stillborn in hospital

Moms

Babies

Average age of clients:

29.6 years

Average weeks of gestation:

40.1

Primip (first time) moms:

30.3%

Average birth weight in grams:

3720 g

Multip moms:

69.7%

Average birth weight in pounds and ounces:

8 lbs. 3 oz.

Average weight gain:

33.6 lbs.

Birth weight under 6 pounds:

1.5%

Water births:

52.3%

Birth weight between 6 and 9 pounds:

73.9%

Intact perineums (no tears):

53.3%

Birth weight of 9 pounds or larger:

24.6%

Minor lacerations:

45.1%

Shoulder dystocias:

13.3%

Serious lacerations:

0.5%
(no 4th degree tears)

Birth injuries:

0

VBACs:

5.1%

Breech births:

3.1%

VBAC, twins, and breech combined, all born vaginally:

8.2%

Number of twins at home:

0

Average blood loss:

260 cc
(about one cup)

Average 5 minute APGAR:

9.4 (out of 10)

Minor hemorrhage 500 - 1000 cc:

4.6%

APGARS <7 at 5 minutes:

1%

Major hemorrhage over 1000 cc:

2%

Pre-term births:

0 (yes, zero!)

Pre-Eclampsia / Pregnancy-Induced Hypertension:

0.5%

Newborn resuscitations:

2%

Gestational Diabetes:

0 (yes, zero!)

Jaundice:

0

Vaginal births:

96.4%

Newborn complications:

2 congenital defects
2 vitamin deficiencies
1 slow reflex to breathe
1 placental insufficiency (no effects to baby)
1 GBS (in Oregon, antibiotics prohibited)

Home births:

91.8%

Particulate meconium:

1%

Hospital births:

8.2%

Breastfeeding at last appointment:

99.5%

Cesarean sections:

3.6%

Total transports for all reasons (even during prenatal care), mom or baby:

9.7%

Repeat Clients:

18%

Clients who are health care professionals:

20%
Eudine Stevens, LMT LDM CPM LM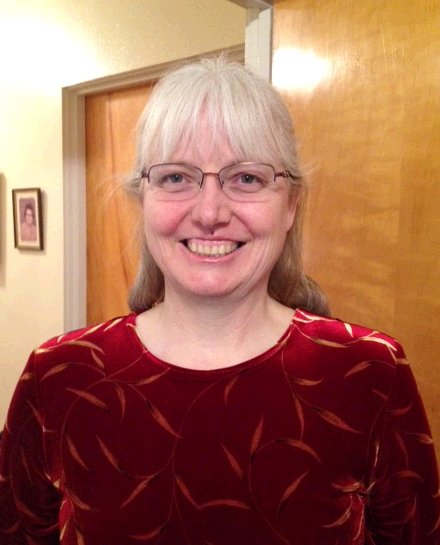 Eudine Stevens is happily married to the love of her life of 29 years, and the mother of 4 children. Her interest in midwifery started at the age of 14, after becoming acquainted with a home birth family. Her heart and personal pursuits have been directed toward the natural and complimentary health fields since. She has practiced massage therapy for over 30 years specializing in individualized care through injury rehab, trigger point therapy, body mechanics, and other massage modalities. She is currently a licensed massage therapist in Montana. This experience has established her nickname amongst the home birth families she serves as "Magic Hands/Fingers".

Personal interest and hobbies are reading, sewing, learning more about herbs, homeopathic remedies for the betterment of the health of her family and the clients she serves. Her professional motto for years has been Heart to Hand- Help to Healing. She gives supportive, gentle and compassionate care giving knowledge so families can grow and learn, bettering their lives, their families, their community and finally their world.

She started her formal midwifery education in September 2011 with Midwives College of Utah (MCU). She moved to the Pacific Northwest in 2013 to start her clinical midwifery training on the fast track with Lorri Carr and Rebekah Pierson. Eudine states, "Working with these two midwives has been the most incredible experience in my life. I believe that God's hand was involved in my coming to Washington." She completed her formal education December 2014 with a Bachelor's degree from MCU with high honors, is national certified, is licensed in both Oregon and Washington, and is already a qualified and approved preceptor for students. She has proven her outstanding problem-solving and client care skills, and has joined Lorri's practice as a full partner and co-owner of Highland Midwife Birth Services, LLC.
---
Other Area Midwives
Note:
I recommend meeting and interviewing every available provider before you chose someone for maternity care. Here I have listed all of the known midwives in the area.

I also included photos and short bios of other types of birth professionals, midwife assistants, and students, so that you could become familiar with anyone who might possibly be called to come and assist at your birth, either as my backup midwife or as an assistant. That way if I am very shorthanded and have to draw from long distances for more help, any of the ladies who would arrive to attend your birth are familiar faces and names.
Tri-Cities: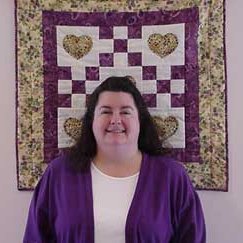 Rebekah Pierson, ARNP, FNP, CNM
Rebekah owns Wild Rose Clinic in Pasco, Washington - see her website.

She is a Nurse Practitioner and Certified Nurse-Midwife, and offers complete family practice medical care. After 12 years of hospital and birth center deliveries, we are delighted to report that she is now doing home births.

Rebekah and Lorri have worked together occasionally since 2007, and currently are backup for each other's home birth clients. Appointments can be made with Rebekah in Pasco, or on Fridays in Yakima.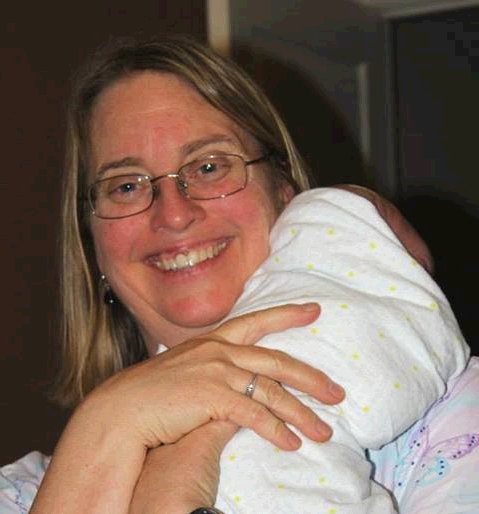 Dr. Virginia Frazer, ND, LM
Ginger owns Blue Heron Naturopathic Clinic in Kennewick, Washington - see her website for more information about her education and specialites.

She is a family practice Naturopathic Physician and Licensed Midwife offering home birth services. Her practice includes both conventional medical treatment and traditional herbal medicines, with emphasis on patient education.

Ginger and Lorri have worked together occasionally since 2008.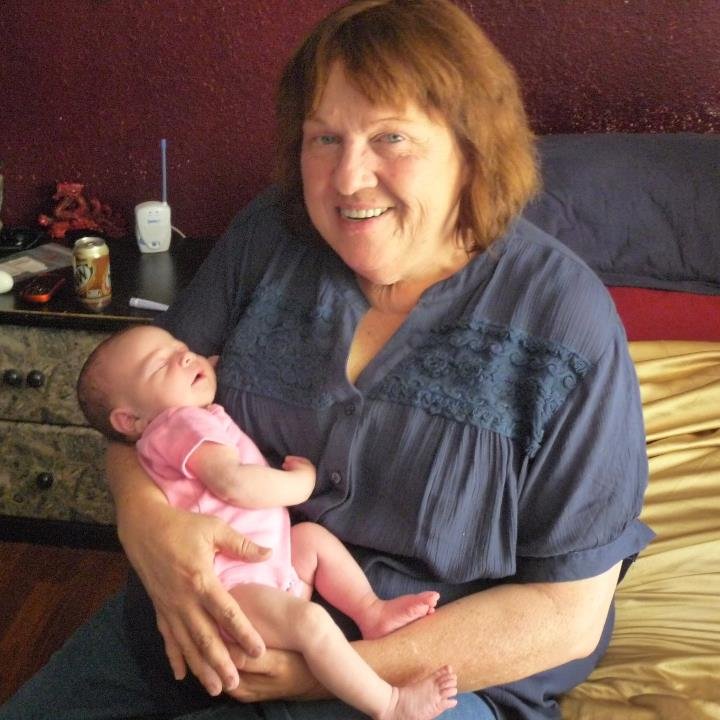 Fran Wilson, CNM
Fran is a Certified Nurse Midwife experienced in both hospital and home births, who has provided care for women in the area for decades.

She missed birthing too much when she tried to retire (and her clients missed her!), so she is available for Tri-Cities home births again on a very limited basis, for her previous clients only.

Fran can be reached by EMAIL.
Prosser: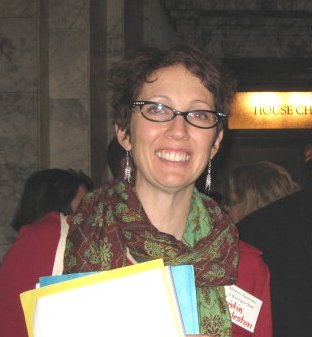 Kristin Eggleston, CPM LM
Kristin owns Sunrise Midwifery in Prosser, Washington - see her website.

She is a direct entry Licensed Midwife and Certified Professional Midwife who started practice in 2009, and is available for women's health care and childbirth education at her office in Prosser, and home birth services throughout the lower Yakima Valley into TriCities.

Kristin and Lorri worked together from 2009 to 2012.
Eastern Oregon:
Sherry Dress, LDM CPM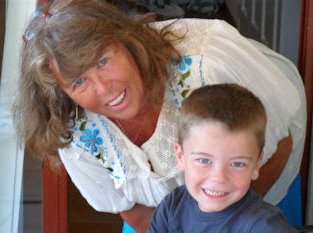 Sherry is a Licensed Certified Midwife, Homeopathic & Nutritional Consultant, Herbalist, Iridologist, and Biofeedback Therapist. She has been practicing midwifery for 36 years in the Pacific Northwest and even recently in Africa. She served three terms on the Oregon Board of Direct Entry Midwifery. She is also a founding board member of Birthing the Future and the current VP. Sherry is currently founding a new non-profit organization called Mothering the Mothers of the World.

Sherry is located in Canyon City, Oregon, and practices in Eastern Oregon. Contact her through her website.
---
Students, Midwife Assistants, and Doulas
Note:
The Pacific Northwest is known for extremes and diversity, and the midwifery laws are no exception. In Oregon there is no licensing requirement for midwives to practice. In Washington the requirements are very rigorous, but there are certain exemptions for the limited practice of midwives offering religious or gratuitous services, assistant midwives, students, and traditional midwives who are actively seeking accreditation and licensing. There is a great need and a place for each in the birthing world, and in our part of the state we all work cooperatively with each other as we fill different roles that fall within our scopes of practice.

I am currently attempting to draft a concise summary of the differences between various types of credentials, licenses, training programs, and requirements, how each of those is allowed to practice and to what extent, and the ability of each to bill insurance. It is going to take some work to make certain that I am accurately explaining all of those in a neat, short package, but when I am finished there will be a link posted here.
Thank you! ~Lorri
Doula Note:
There are some new student doulas in Yakima who are still offering free doula services while they are working on their certification. Ask me for names and phone numbers when you are at the office for appointments!
Angry Note:
Some of the best assistant midwives in the area were recently the victims of collusion to file a false report, which is a crime. This scheme appears to have been incited by a psychotic anti-midwife anti-homebirth activist who does not live in Washington or Oregon, but who is instigating and publishing professional slander and advocating for the political abolishment of our profession. This time, she talked some poor dupe in Pullman into filing a complain because well-trained assistants were listed here on my website (with their credentials), so they were accused of practicing without a license. (Sound crazy? Yep, it is.)

I intend to pursue charges against the filer of the false report, as well as legal action against the source of the problem. Want to hear some sick irony? The person behind all of has absolutely no license to practice medicine anywhere, but is all over the internet calling herself a doctor and an OB, when she is actually a hideous embarrassment to all of the great doctors out there. Meanwhile, some outstandingly well-trained and experienced assistants (including candidates for licensure) who may be called out in the middle of the night to help me at your birth are not listed here, which I normally do only so that you can be familiar with them, not because they are advertising as licensed midwives (which they were not)! Some of them teach childbirth classes, offer doula services, and are professional lactation consultants. Sadly, until the wicked witches who conspired to file that complaint have had washwater poured over them, those valuable services will be missing from this page.

Yes, some people are not only idiots, but evil idiots as well. If you need childbirth classes or lactation help, or just want to see bios and photos of the other assistants who may come to help at your birth, just ask me and I will forward that information to you. Once the trolls have been slain, all of the assistants will again be listed here.
~Lorri
May update to Angry Note:
The investigation proved that the allegations were false, but before the victims of the accusations were even notified, the inflammatory language and accusations were removed from the offending website. Obviously the guilty parties were in contact and collusion again, and they knew that it was dropped before official word was received. Guilty, guilty, guilty of filing false reports to state officials, personal defamation, and professional slander. The case numbers of the false reports are still listed, to make it appear as though there have been actual complaints against those women as midwives, which is not true. I guess their intentions were to: (1) make it look like there is a problem with unlicensed midwives, (2) make Washington midwives look bad, because our records are so good that we prove that home birth with midwives is safe, (3) cost the midwives money because our license fees pay for these investigations of phony reports, and (4) make a record of a complaint to stain the reputation of candidates for licensure before they can even file their applications, and (5) thereby add to the shortage of good midwives available to serve women and ensure that they have adequate birthing choices. As a mother, I want to squash the little maggots who did this.
See the new Student Pages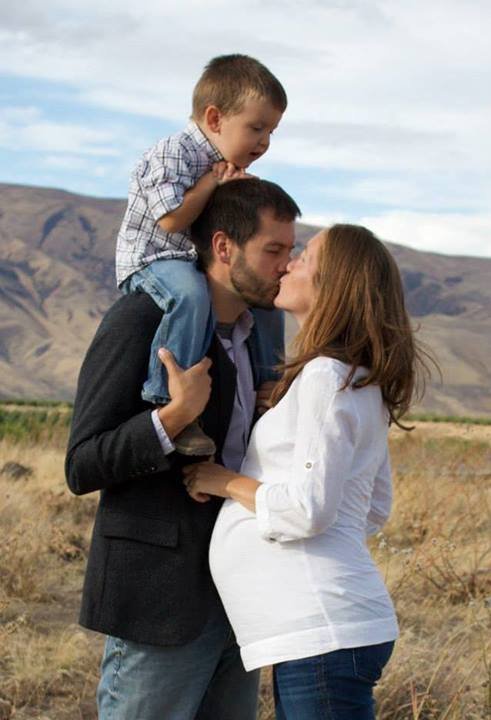 Hollie Moyer, Senior Student Midwife
Hollie is a mother of two, with over 3 years of nursing experience. She is attending Midwives College of Utah, and attends clinical appointments and births with Lorri in and near the Yakima Valley where she lives. She is a wonderful calm presence at births, and has graduated to senior student doing primary deliveries.

Hollie is particularly helpful with breastfeeding problems, so don't hesitate to ask!
New Students
Yakima is fortunate to have two new students, both attending MCU and attending clinical training with Lorri and sometimes with Bek: Hannah McLaughlin and Janelle Weishaar. Bios will be posted soon.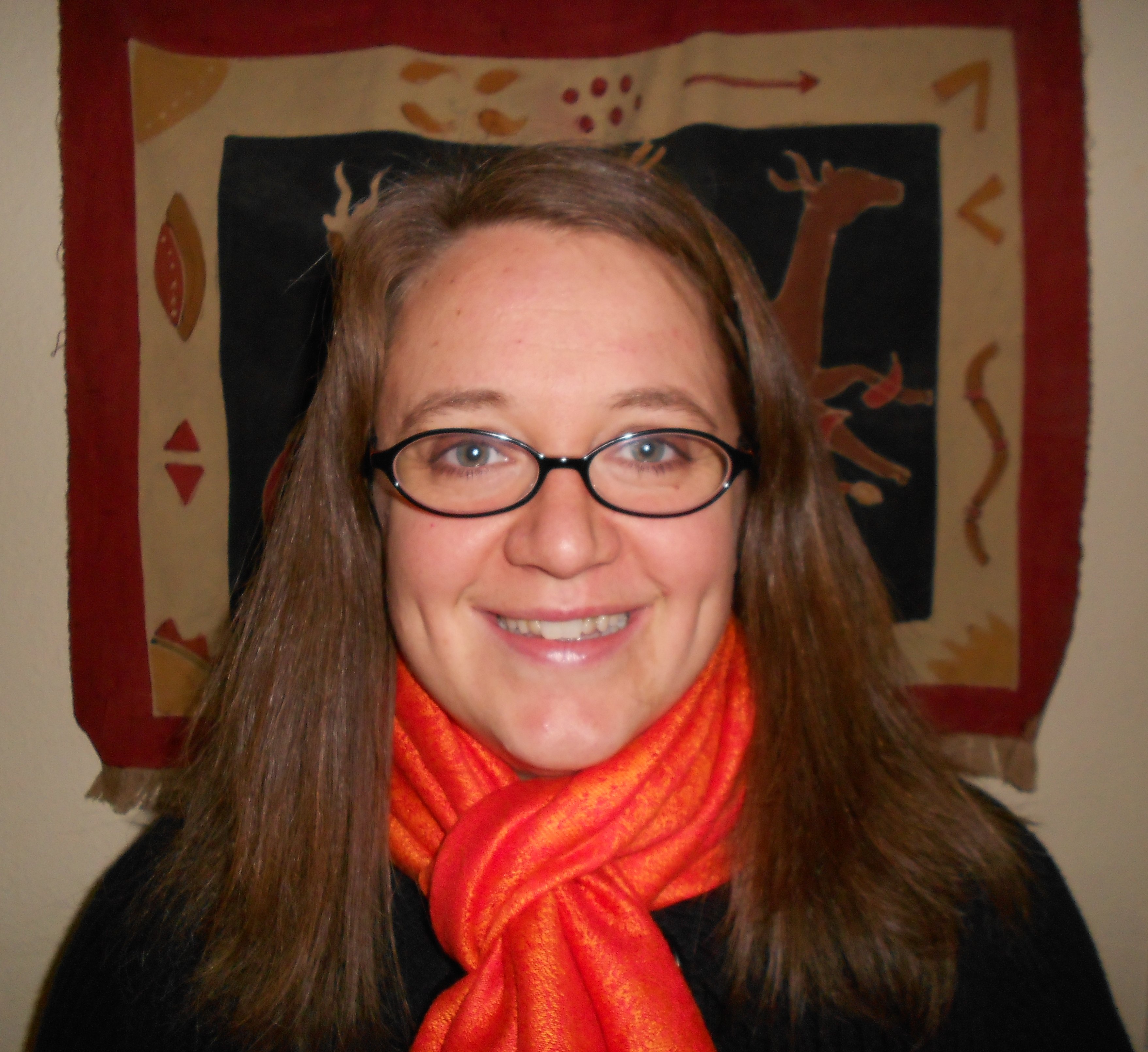 Lindsay Kinman, Senior Student Midwife
Lindsay is a wife and mother of three. Her own unique experiences during labor, and the support she received, prompted her to embark on the journey of becoming a birth doula and now a midwifery student at Midwives College of Utah. She was a nursing assistant for six years but always desired to be working with laboring mothers and the birthing process. Her heart is truly for women to find the power they have within themselves to bring their child into the world.

Lindsay did the majority of her clinical training in the Yakima area, and has since moved to Oregon. She offers childbirth education for both hospital and home-birthing parents; see her website for more information.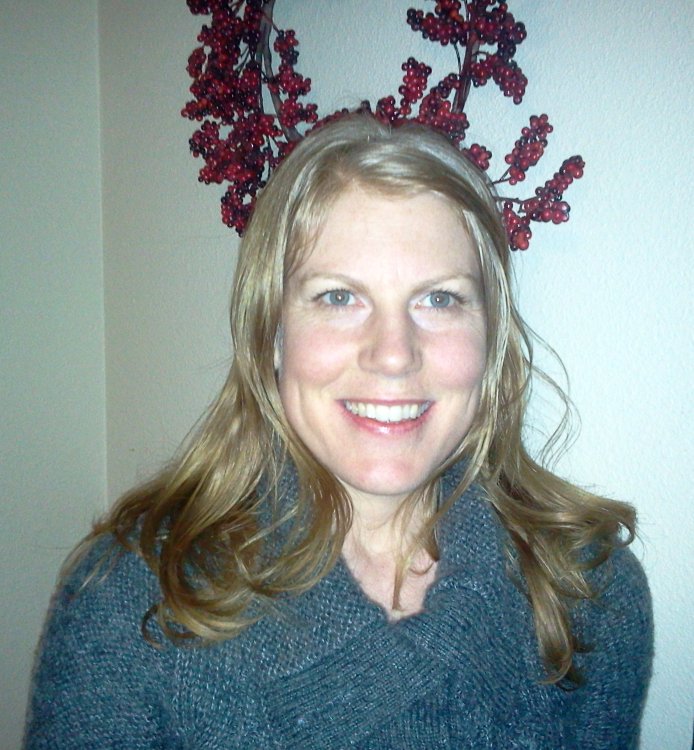 Adria Fuller, Senior Student Midwife
Adria is a midwifery student with a heart for nurturing women throughout pregnancy and childbirth. She began formal midwifery studies in January 2011 with the Association of Texas Midwives. Adria completed DONA doula training in 2002. She has attended hospital births since 2002 and home births since 2008.

Some of her experiences include volunteering to care for women at pregnancy centers in California and Hawaii between 1998 and 2002. During that time, she also assisted/mentored single women at Heritage Home through their pregnancy and childbirth experiences.

She lives in Stevenson, WA with her husband and three children born at home (with the exception of one transfer). She passed her NARM exam for CPM in 2014.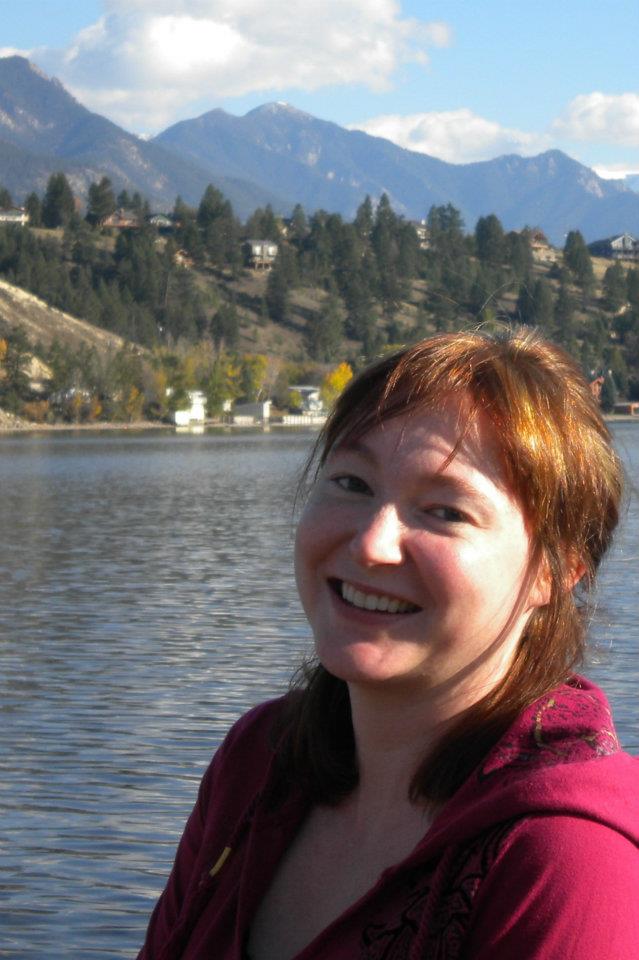 Justina Sharp, RN (CNM)
Justina is a former Certified Nurse Midwife who has been working as a labor and delivery nurse, and is now doing births in various settings to re-qualify for her midwifery license.

She is enjoying seeing the home side of delivery, and is available to assist with births in the Gorge.
Brittany Hansen, Midwife Assistant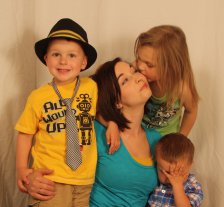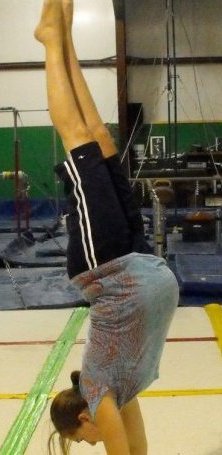 Soon after her third child was born at home with Lorri & Kristin in November 2009, Brittany began assisting at births, and took Midwifery Assistant Training in Genesee, ID with midwife Nancy Draznin in May of 2010. Her first babies (now age 6 and under) were born in a birth center and hospital, and her fourth was born at home in June 2012. I think she is our best advertisement, effectively promoting breastfeeding, midwifery care, and home birth everywhere she goes.

Brittany loves being a stay-at-home, home schooling, cloth-diapering, "normal-length" breastfeeding, home birthing momma. She is considering someday becoming a midwife, but currently loves assisting at births and is also passionate about helping and encouraging mothers around her community during pregnancy, birth, post-partum, and breastfeeding. If you are birthing in the TriCities area, you may be lucky enough to get Brittany as an Assistant!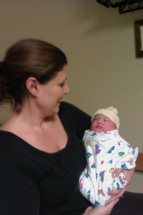 Layla Mabbitt, Midwife Assistant, Birth Doula
Layla is a D.O.N.A. trained birth doula since 1999. She received her professional doula training at Seattle Midwifery School. She has been attending home and hospital births for 13 years. She worked as an assistant midwife in Central Oregon at Heart 'N' Hands Midwifery assisting at home births for just shy of 2 years. She also has her certification in Phlebotomy. She became a doula to empower and teach women to trust their bodies, before and during the normal birth process.

She has lived in the Tri-Cities area for 2 1/2 years. She lives with her husband and has 7 children, and 2 very cute purebred Dachshunds. She has experienced home and hospital births with her children. You can email Layla or phone 509-591-7035.
Brandee Kandle, Midwife Assistant
Brandee attended her first birth as a doula in 2001 in an off-grid yurt in Homer, Alaska. The complete normalcy of birth was astounding and captivated her. She attended many more births as a doula until finding an apprenticeship with a midwife at a busy free-standing birth center in Soldotna, AK in 2007. While there, she delivered her eldest daughter and moved shortly after to be closer to her husband's family in the Tri-Cities. Since relocating here, Brandee has been assisting some of the midwives at births. Since the home-birth of her youngest daughter in the fall of 2010, Brandee has been taking a break from assisting and enjoying family life. She plans to return to assisting when the time is right for her family and herself.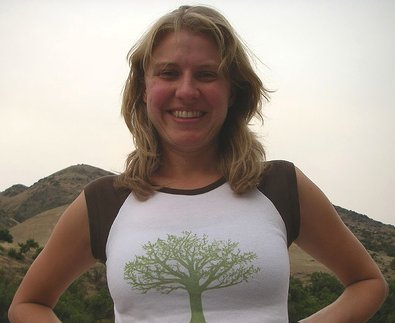 Kristina French, CD(DONA) CLE
Birth Doula, Childbirth Educator, Lactation Educator
Kristina owns Three Rivers Birth Services in Richland, Washington.

Please see her website for much more information.
Jessica Burden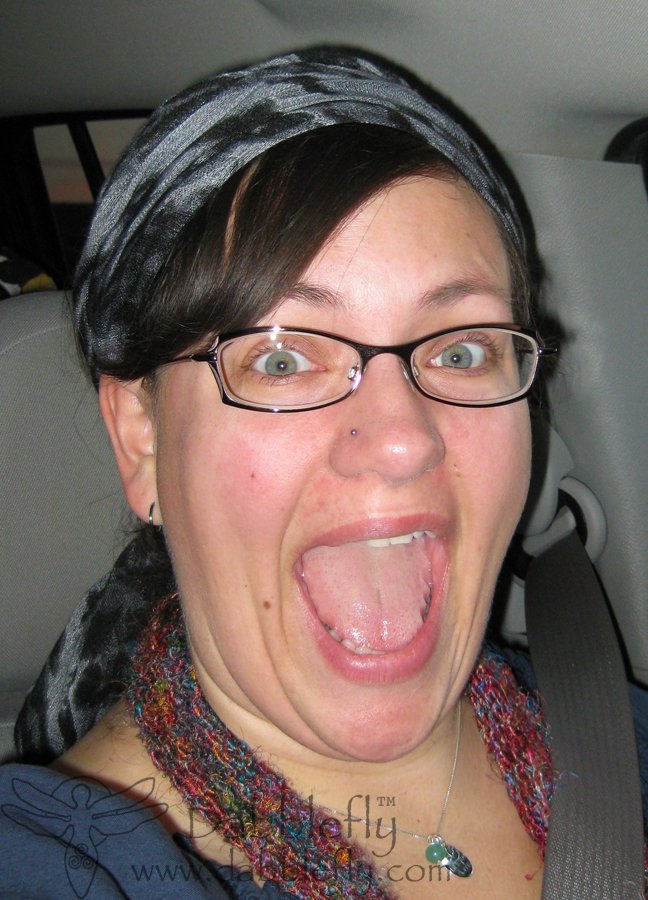 Postpartum Consultant, Infant Care Educator,
Lactation Support, & Placenta Preparation Specialist
Jessica originally trained as a postpartum doula. Over the years she saw her practice transform into assisting with more specific needs outside of the doula's scope. She is now a self-proclaimed Postpartum Consultant offering education in all things "baby" and mother recovery. Special areas of experience are breastfeeding, sleeping, and baby wearing. In addition to consultations, Jessica is a trained placenta preparer. She offers families a convenient choice for preparations such as encapsulation. Jessica follows strict safety protocols and supplies all necessary equipment. (Our clients love her!) Find more information about Jessica and her offerings at DabbleFly.
---
Other Providers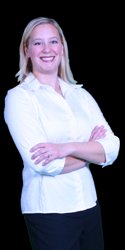 Dr. Heidi Robel, ND, LAC, PC
Heidi is a Naturopathic Physician and Licensed Acupuncturist in Yakima - see her website for more information, or the beautiful new website for Yakima Family Natural Medicine.

Dr. Robel is available for referrals for my clients; YES she does do pediatrics, and for my clients who are within driving distance she is their favorite baby doctor. Her office is located at 307 S. 12th Avenue Suite #11. See MAP.

Heidi has also kindly made her office available on Fridays to midwifery clients in Yakima! For appointments call Lorri at 509-250-2072.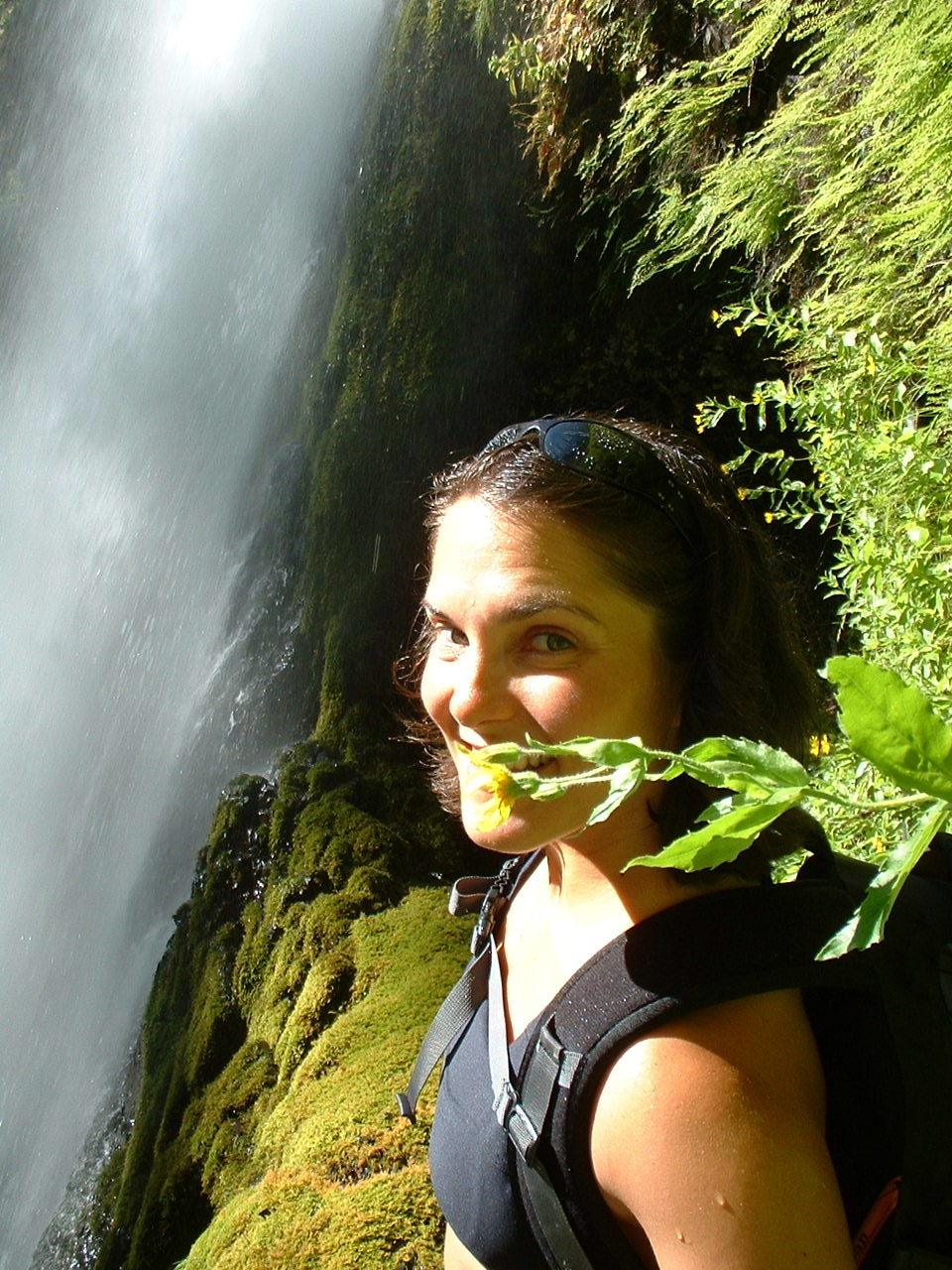 Dr. Shawna Hasel ND
Shawna is a Naturopathic Physician in The Dalles - see her website for more information.

Dr. Hasel is available for referrals for my clients.

Her office is located at 818 West Sixth Street Suite #1. See MAP.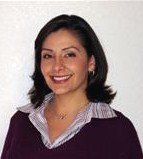 Dr. Angela Sullivan, DC
Angela owns Family Chiropractic Wellness Center at 110 Columbia Point Drive in Richland, Washington, where she serves many of our midwifery clients. She is very good at taking care of those back and hip pains during pregnancy!

For more information, please see her website.