News & Events
Current Events:
New Midwife Joins Practice
We are pleased to announce that Laurel Tiphareth, LM, CNM, LICSW, ARNP, is now available for appointments in our office, and will be offering home births throughout Klickitat county! This is wonderful for our area families, as it opens up the birth schedule a lot. More details and bio coming soon.
---
Maternal Mortality Rate Doubles in 6 Years
In 2018 it was alarming to see maternal mortality rates hit a shocking 17.4 deaths per 100,000 live births, the worse rate of any developed country. But they did not stop there. By 2021 the rate was a horrifying 32.9 / 100,000. We can only have nightmares about how much higher it has gone by 2023, and I believe this more than justifies advising that everyone should consider prenatal care with a nutrition-based midwife, even if they are planning a hospital birth. Read the report HERE.
---
Pregnancy is not the time to be a test subject...
Please read the article and follow the links for yourself, because this is information from the CDC, indicating clearly just how dangerous it is to take experimental injections while pregnant. Be wise... 16,633% Increase in Fetal Deaths
---
Tylenol Warning!
For many years, the standard advice has been that Tylenol is safe to use during pregnancy, and Ibuprofen is safer while breastfeeding. A few studies have questioned this advice, but now a consensus of over 100 scientists and clinicians is advising against Tylenol use in pregnancy.

Wisely, more and more parents are moving away from synthesized remedies and using safer herbal alternatives. In my own practice, I see herbs working so much more gently, but also more effectively, that I now only rarely resort to recommending pharmaceuticals. Herbal remedies, especially used early, can often resolve an issue before it becomes a serious problem which requires stronger (harsher) treatment.
---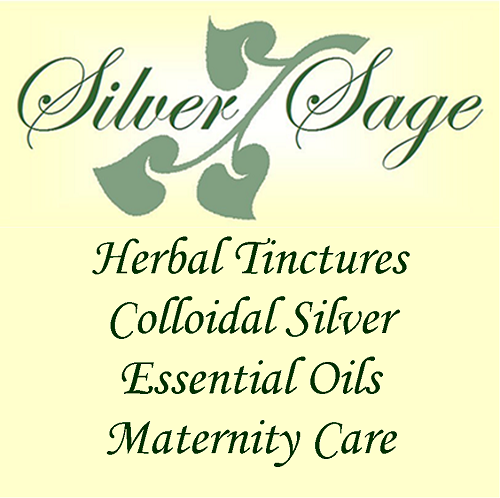 Professional Accounts
Silver Sage Herbs is now setting up professional practitioner accounts for high-strength organic herbal tinctures, organic essential oils, and colloidal silver products.

Just send an email to herbalist@silversageherbs.com with your practice information, and you will receive a unique wholesale discount code.

You can also request a bound copy of the professional product catalog which includes recommended uses and dosages.
---
Birth Classes!
During times when in-person birth classes are not being planned at my office, there are 2 great options for online classes; one for parents planning home births, and one for parents planning hospital births.

Click on the links for more information: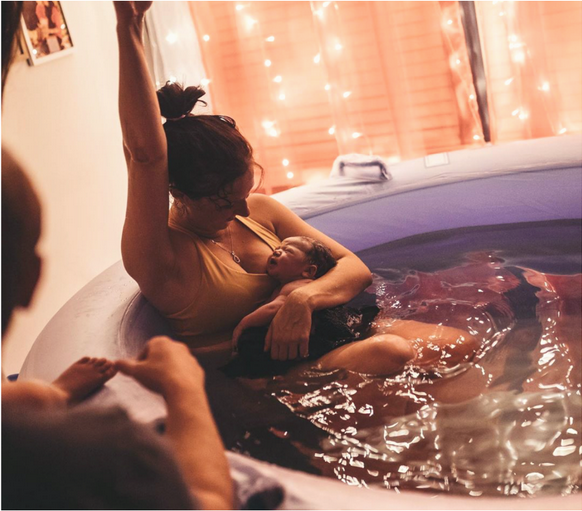 Home Birth
Childbirth Ed

Online classes with Happy Homebirth Academy.

Designed to give you all the tools you need to be prepared for your home birth.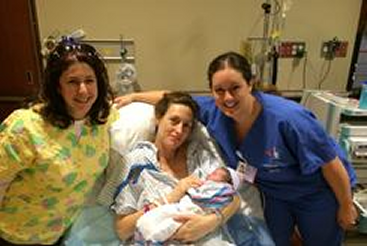 Hospital Birth
Childbirth Ed

Online live personalized classes with Doula Lauren.

Direct facetime classes with just you and your partner, to prepare you for optimizing your hospital birth.
---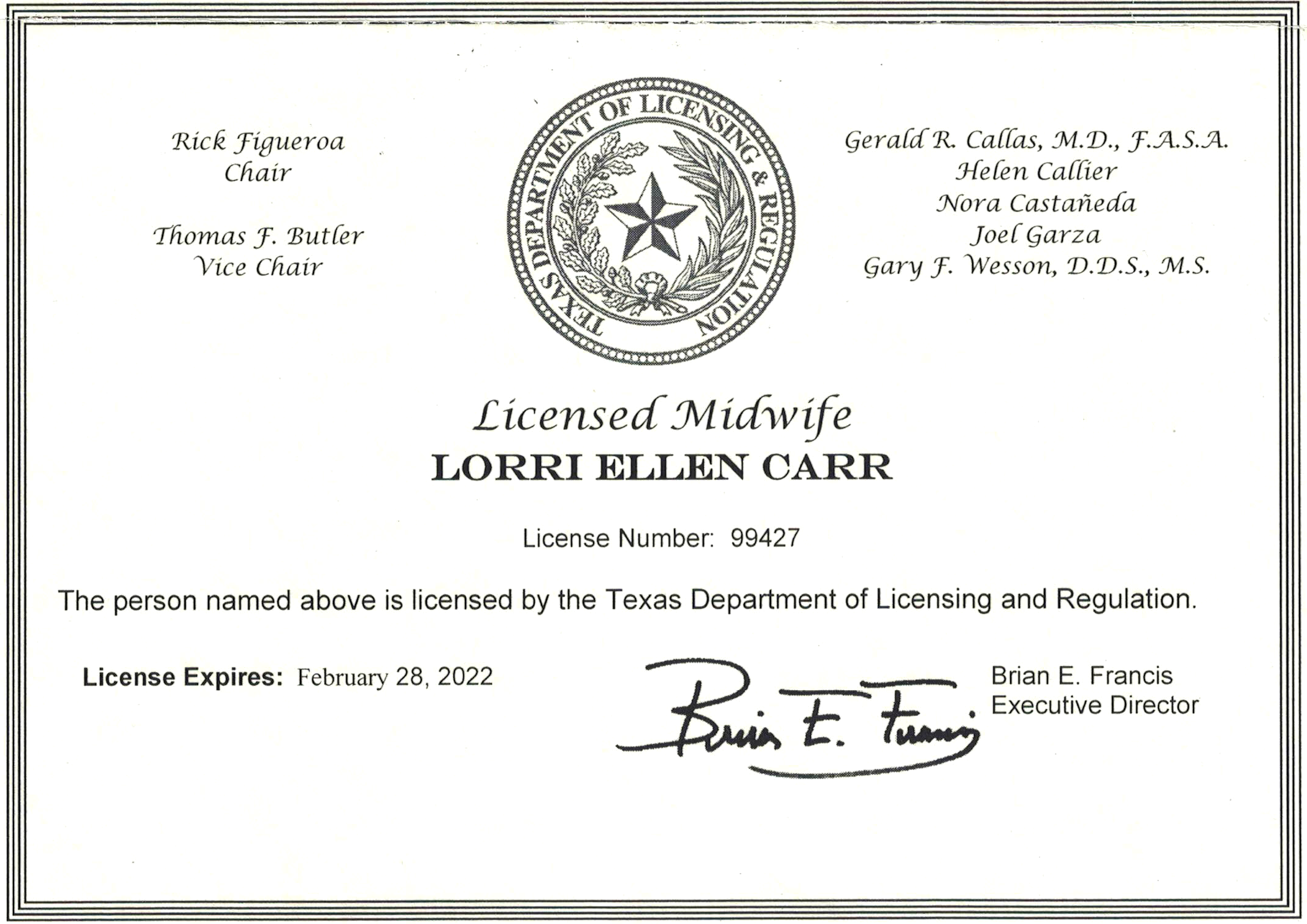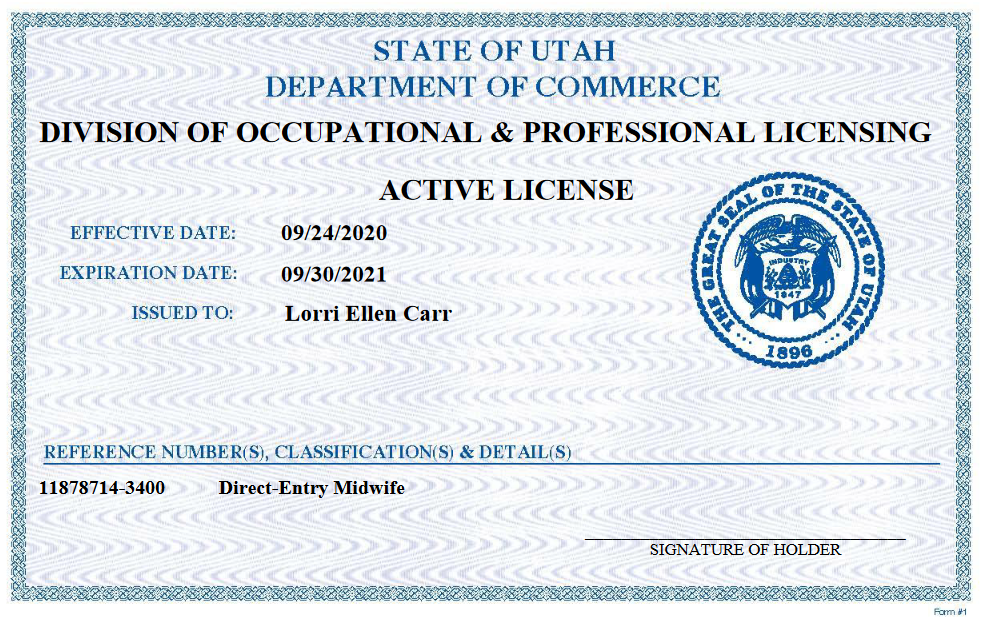 ---
Corona Virus Update - We've Got You Covered
So many of my clients are seriously concerned about exposure to COVID-19 for themselves, their elderly family members, etc., and are asking questions about how to avoid it, that I am taking some measures to give everyone peace of mind that they will not be exposed during their appointments, or unknowingly expose anyone else.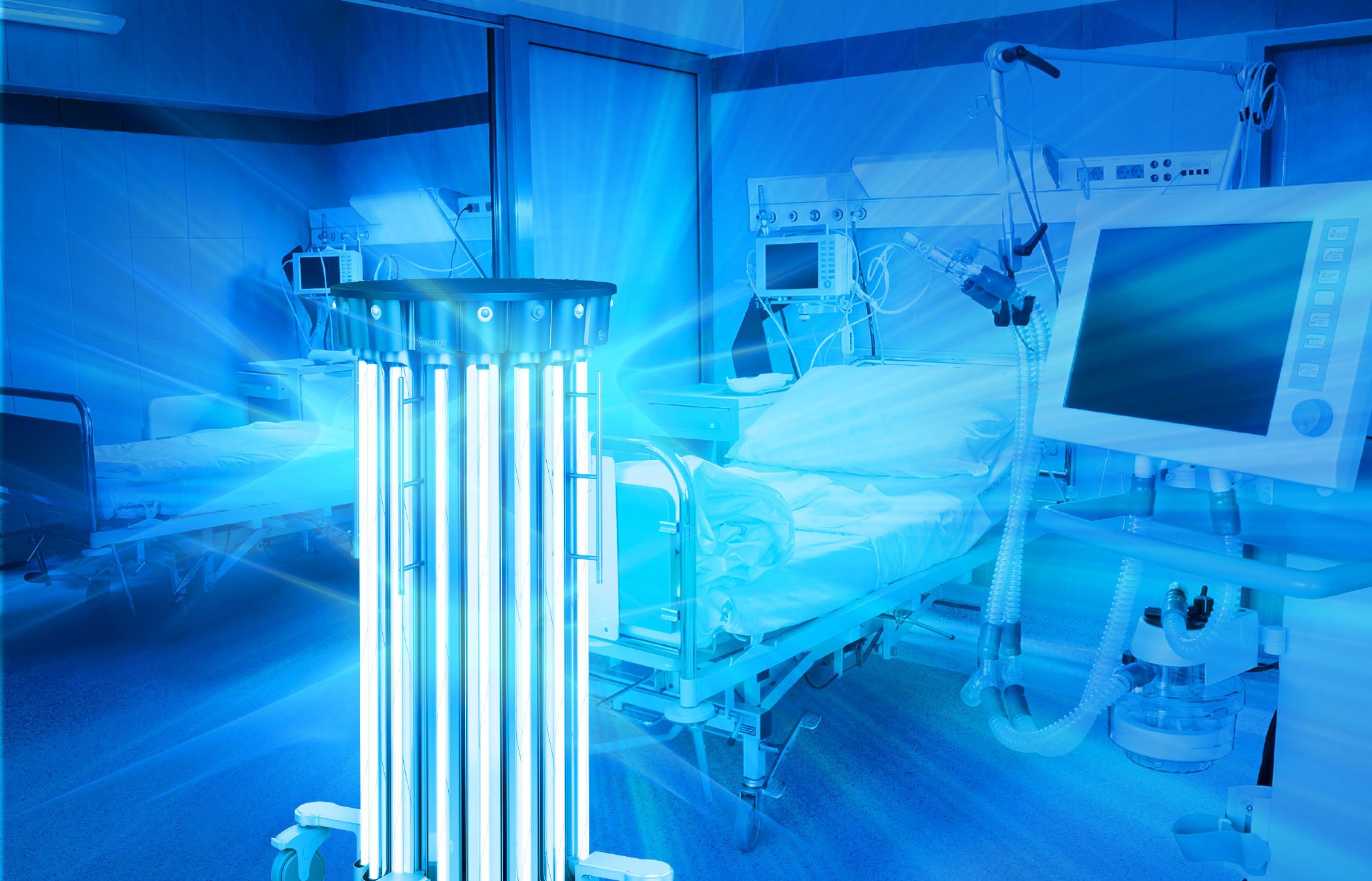 Starting immediately, I will be using a powerful UV sterilizing unit at my office before and between appointments, the kind that hospitals should have been using for many years to stop the spread of MSRA in facilities (and some have). I will also have a hand-held wand unit that is safe for killing microbes on your clothing, etc., when you arrive. I will bring it to births with me as well, and use it on the entire contents of my birth equipment bags. Essential oil and aloe vera hand sanitizers will be in every room for you to use. I will also stock extra bottles for sale, along with the usual herbal tinctures that I keep on hand.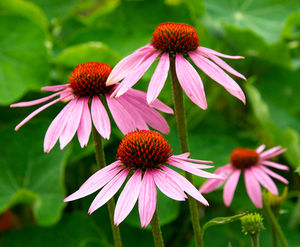 Between appointments I will be wiping office surfaces/equipment and spraying the air with some of the most powerful cleaners known, including the essential oils which do not pose any toxicity problem for my pregnant moms. Because this does take time, our usual hour-long appointments will need to be just a little shorter.
I will also prepare a handout outlining many of the simple and inexpensive things you can do to safely boost immunity and resistance to viruses for yourself and your family.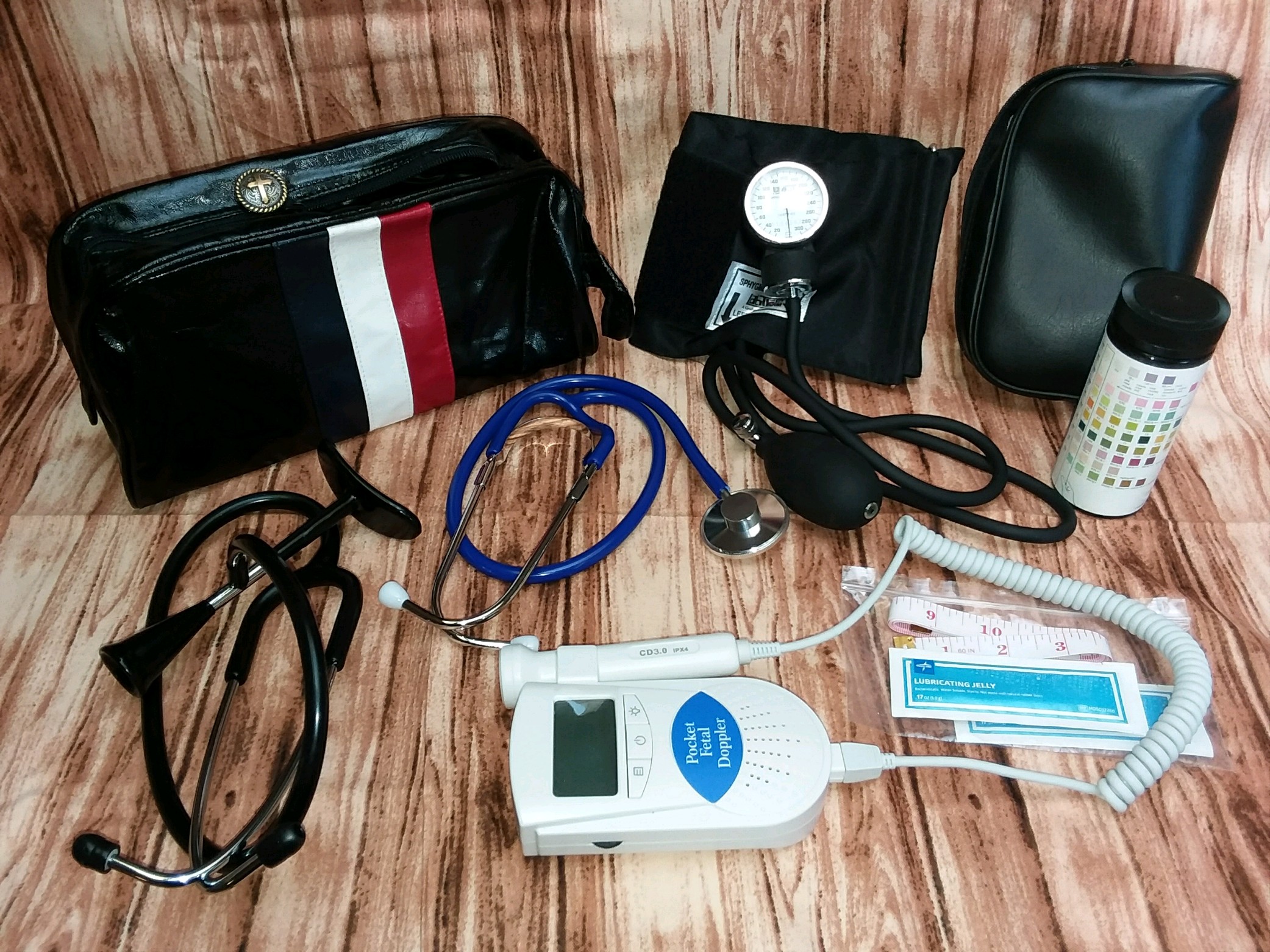 Not Traveling?
For those who are observing quarantine for any reason, I will be loaning out dopplers (or fetoscopes), blood pressure sets, and tape measures, and providing urine dipsticks and doppler gel. ALL of the items in these kits have been thoroughly UV-C sterilized, most are new. Please PLEASE keep these tools of my trade safe and out of reach of children, so they come back to me in good condition. Have your own thermometers and weight scales handy, and we can do almost-complete prenatal appointments by phone or skype.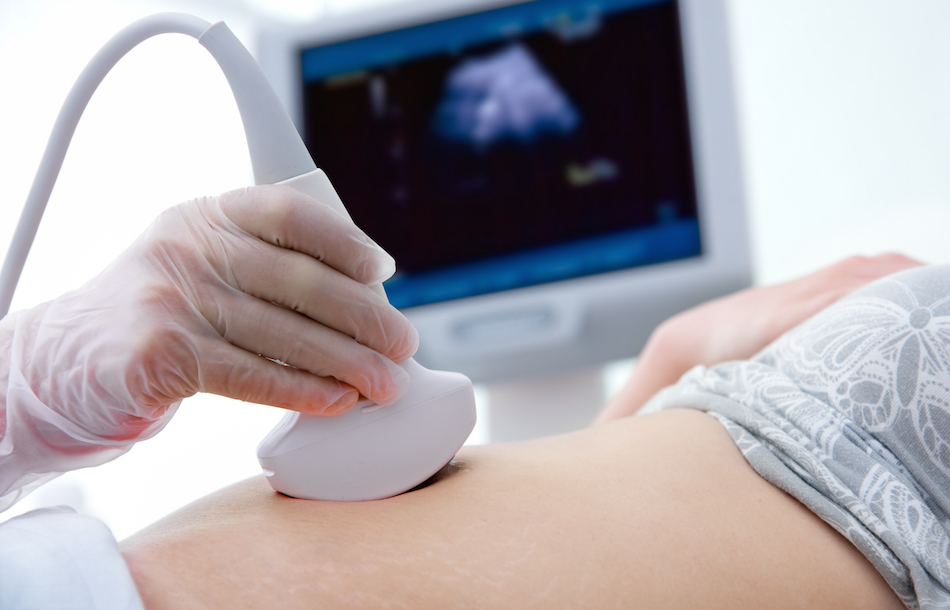 And At Long Last...
There is now an ultrasound available at my practice. I do not recommend routine ultrasound exposure, but for urgent issues which come up, it can save you a trip to a hospital or doctor's office during these times of viral epidemic control and possible travel restrictions.
---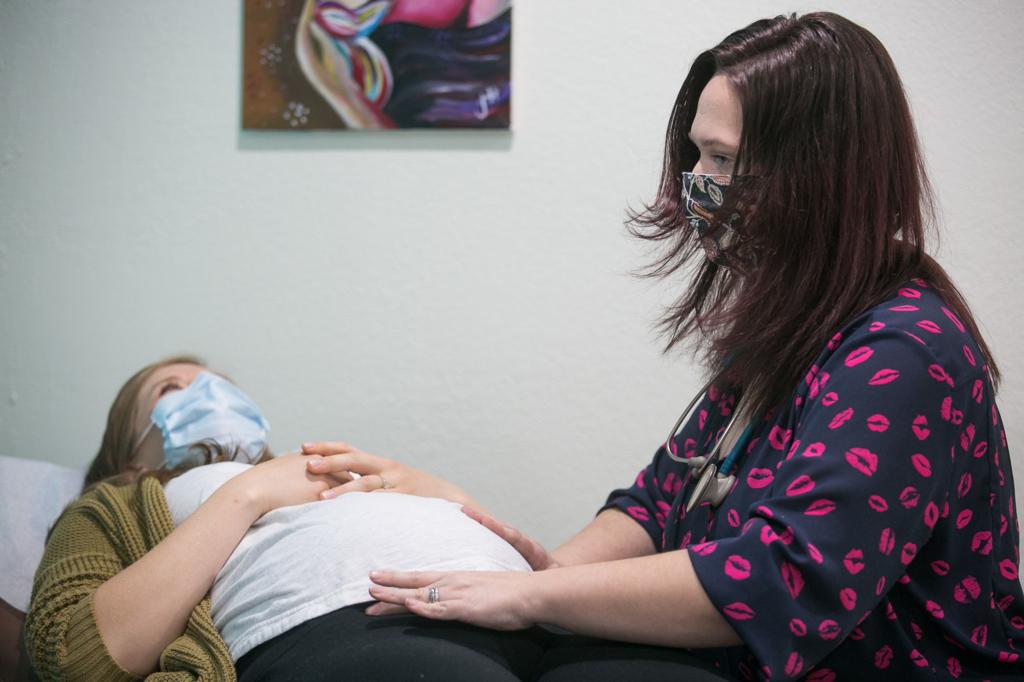 Midwives in the News Again
My lovely former student, Janelle, was featured in a Yakima Herald front-page story about how midwives are stepping up to take care of mothers and babies during the covid-19 situation.

Please note that here in Goldendale we are still offering water births to our clients as always, based on the best research that shows that waterbirth actually reduces infection risks.
---
Azure Standard now carries Silver Sage products.
If you are looking for some of your favorite Silver Sage herbal tinctures and special essential oil blends, they could be on sale right now at Azure Standard!
---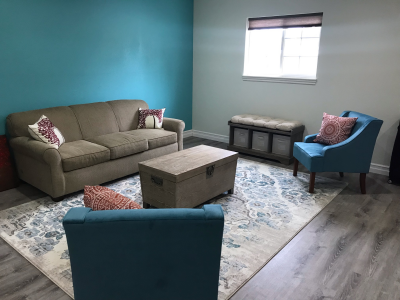 Janelle Weishaar's
New Office!
Not entirely finished yet, but Little Blessings Birth Services' new location is already beautiful and comfortable.


With her practice already booming, Janelle has expanded her space to:

3405 W Nob Hill Blvd Ste A
Yakima WA 98902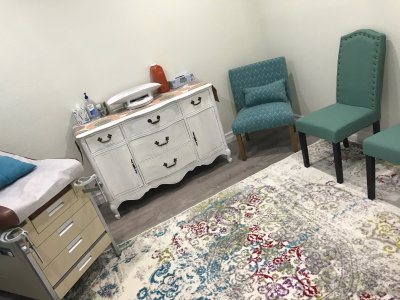 She has been gracious enough to invite me to continue to see my clients at her office on Wednesday afternoons (by appt), and April Haugen from Sky Valley Midwifery in Ellensburg will sometimes use the office, too. Janelle also has Silver Sage tinctures for pregnancy, and nutrition starter gift baskets for new moms.


I think it looks lovely, and so far clients are loving it too, with all of the extra space and privacy!


Good job again, Janelle.
---
New Way to Pay for Your Birth!
I am delighted to announce that I now have a provider account with United Medical Credit, where you can log in to get quick financing for your care!


This will make it possible for many more families to save money by qualifying for my prompt-pay discount. For details, see the Fees page.
---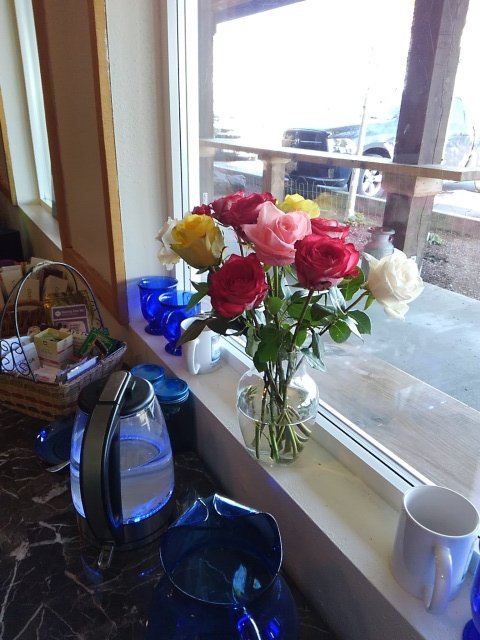 Saying Goodbye to My Old Office
Due to the building being for sale, and the new lease being something I am unwilling to sign, the rent at my last office was raised entirely out of the price range for a Goldendale office.

So once again I have been on the hunt for a new location.

And...I found one! And I love it!

The new location is very private, peaceful, beautiful, and just a few miles outside of town.

Watch for photos soon to be posted, as the new office gets arranged!
---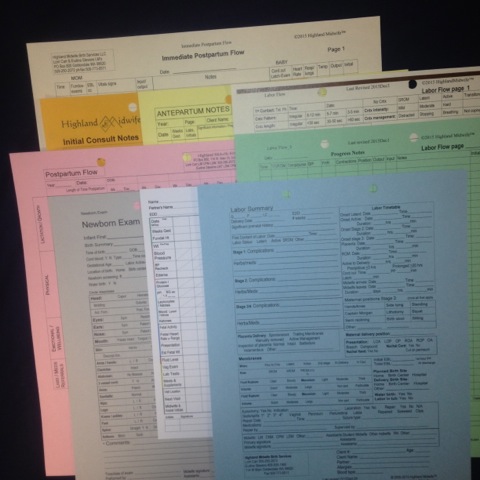 New Charts
After years of revisions by Highland Midwife, and literally hundreds of hours of analyzing charts to find better ways to format and organize data, our copyrighted midwifery charting forms are now approved for WARM and ready for publishing!

Midwives give far better and more detailed care than what most people realize, and these forms are designed to capture advanced maternity care details.

Laser-printed on heavy, quality paper.

View and purchase the documents here.
---
An Important Article to Consider
Are we creating an epidemic of mental disorders?
And if we are, can we start working to prevent and reverse this trend? Read "Antisocial Behaviours from a Primal Health Research Perspective" by Michel Odent.
---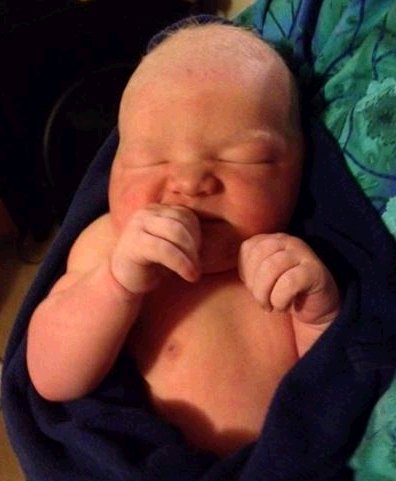 Record-Setting Baby?
Almost 13 Pounds, Born at Home
One of my clients in Goldendale just had her baby. Everything went very well, only 6 minutes of pushing, not even the need for stitches; a typical beautiful home birth. Mom was back on her feet in just hours; baby had Apgars of 10/10 and is thriving.

So what makes this one different? Baby nearly maxed out all of our scales, both spring and digital, at a whopping 12 pounds, 11 ounces! That just might be a record weight for a home-birthed baby in Washington, and I would bet money it would set a record for a perfect uncomplicated birth.

Congratulations to the happy family!
---
Meanwhile in Olympia...
Lies, Deception...and more Lies
While members of the Washington Alliance for Responsible Midwifery and other licensed midwives across the state have watched the ListServ for any indication of legislative activity that affects our practices, a new bill was written that sets out new mandates for how newborn screening is collected, entirely without our knowledge or input. Another midwifery organization claims online that they are arguing and opposing the wording of the bill. Below is my letter to the Sec. of Health and the legislators who sponsored the bill, and the response I received from the author of the bill. I just want everyone to know who is who, what is what, and who is telling the truth. You know, transparency and all that jazz...

To: State of Washington
Secretary of Health
John Weisman

Aug. 13, 2014

Dear Sec. Weisman,

I am writing to bring a serious problem to your attention and request your assistance in finding a remedy.

The Newborn Screening bill revisions (SHB 2544) and accompanying rules are fatally flawed. They will not work in the field. Here are some of the reasons why:

1. Collection

The law states that the out-of-hospital birth attendant MUST collect the first sample within 48 hours of the birth. It provides no authority whatsoever for the birth attendant to delegate the collection to any other person if the birth attendant is not going to be the person who provides follow-up care for that mother and baby (for example, if the birth attendant drove 200 miles one way to provide backup for another midwife). Also, because delegation is not permitted under the new rules, if the birth attendant is hundreds of miles away at another birth during that 48-hour mandatory window, they cannot have the first test collected by anyone else, even the baby's pediatric care provider. This will result in birth attendants being forced (in self-defense) to collect a sample prior to leaving the scene of the birth (impossible if the mother and baby are urgently transported for any reason), which will result in the parents paying $77.40 for a completely worthless test which serves only to create a false sense of security because the test will not be valid if collected that soon after birth. That is unacceptable, and serves no one.

2. Notification

Further, the birth attendant is made responsible for any abnormal result reporting, even if the birth attendant is not the baby's care provider. Home birth midwives in rural areas may be gone from home for a week or more at a time, nowhere near their desk, mailbox, fax machine, etc., and not necessarily even within cell phone service. That is the nature of our work. If we are legislated to be the only ones responsible for responding to abnormal notifications, and cannot delegate that responsibility to the baby's pediatric provider (remember, the state recently reduced our scope of newborn care to only 2 weeks, so we should not even be the ones who are notified), then those babies will be without treatment during the time that elapses before we receive any notification ourselves. That is also unacceptable, and also serves no one.

3. Billing

The billing issue around the newborn screening is another problem, as the current proposal for billing the midwives for the test places midwives in the position of being forced to participate in insurance fraud. We cannot bill for a lab, as we are not billing agents and we are not licensed laboratory facilities. The lab needs to bill insurance directly, or bill the patient, as does every other lab. This is especially true of policies under the new federal ACA Medicaid umbrella, as they will not necessarily reimburse us for the test as the state has done in the past, and we cannot by law collect the money from the patient. This leaves us caught between at least three different conflicting sets of laws and rules, under which compliance is not possible without being in violation of at least one if not two sets of laws/rules. This too is unacceptable, and serves no one.

It appears that those who drafted this bill failed to consult with those tasked with complying with the new rules, to have any idea whether what they were writing was even possible in real life, let alone preferable. That means that a legislative correction will be necessary. I would recommend that any action taken be done in practical consultation with rural midwives such as members of WARM, in order to prevent any future problems. Meanwhile, newborns will have far less protection than they had before the bill was written, so the sooner that correction is accomplished, the better.

I look forward to hearing from you about a realistic and prompt solution to this problem.

Thank you very sincerely,
Lorri Carr, LM CPM LDM
WARM Board Member


Hello Lorri,

From the start, the newborn screenings bill was targeted at in hospital births in response to serious delay times being reported on newborn screening results in hospitals in Washington State and notably Spokane County where I am from. A provision regarding midwives was not included until a heavy lobbying effort by another midwives association was undertaken. After meetings and discussions and hearing directly from a number of midwives I agreed as the prime sponsor to the bill being amended in committee. Going forward there was only testimony in support and all concerns brought up were addressed. To my knowledge nobody heard anything from your organization at any point of the legislative process.

With that said, I appreciate you bringing up your concerns with how this bill and the rules will be implemented to ensure more newborns are screened and that it is done in a timely manner. I am in contact with DOH and understand they have decided to delay billing midwives until 1/1/15 and in the interim will work with midwives and other parties such as the Health Care Authority to determine an appropriate resolution.

I ask you to take a bit of pause when talking about "real life." Of course we want to see this legislation implemented in a practical manner - if not grounded in reality it is not good public policy. I was a parent of a newborn who did not receive notification of abnormal test results until 30 days later, and there is another legislator on this list who had the same issue. Thankfully for both of us everything turned out fine for our children. I guarantee you that this legislation came out of a very real concern that needed to be addressed in Washington and across our country and was directed initially at a very specific issue. The "realistic" aim of the initial legislation was to address the concerns with hospitals, but an active midwife association pushed to amend the bill as I mentioned above and it seemed like a good addition to ensure more newborns were screened. We can't go backwards only forward, and to that point I can say I look forward to working with your organization to find a resolution. I will mention that as legislators we do not know all the stakeholder groups that exist and quite frankly most of them reach out and let us know who they are and who they represent especially when legislation could impact them. As the current Vice Chair of the Health Care Committee I look forward to learning more about WARM and extend an invitation to meet with you and your members. Please keep me informed with other thoughts and concerns as we move forward with trying to address some of the issues brought to light.

Best regards,

Rep. Marcus Riccelli
3rd Legislative District - Spokane
---
New MANA Homebirth Stats Are Out!
The long-awaited statistics from midwife home births that we have been gathering and sending to MANA from 2004-2009 have been compiled and analyzed. Of course, it is no surprise that planned home births with trained midwives are safe, and result in fewer C-sections and fewer dangerous interventions.

Read the report in the Journal of Midwifery and Women's Health.
---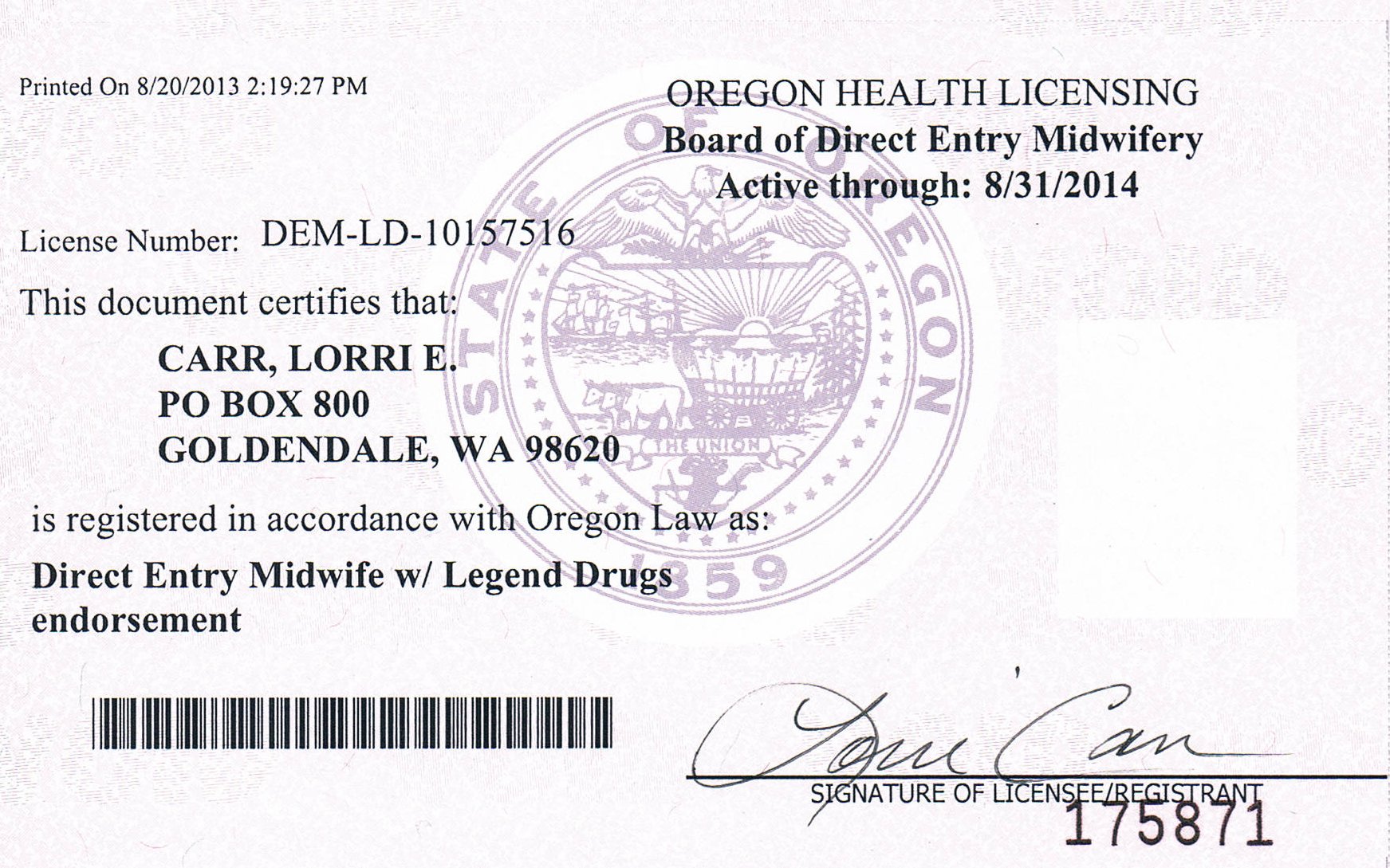 Oregon License
Yeah, I finally sent in all the paperwork for this one, too.

Now those Oregon insurance plans are running out of reasons to cheat their customers and blame it on me.
---
My Schedule Fills Fast:
Expectant parents, if you are wanting to get on my schedule for a home birth, please check HERE for availability.

If there are no openings when your baby is due, contact me anyway if you live within 50 miles of Goldendale (in case an opening comes up), otherwise please check with the other midwives to see if they are available!

A side-note to the schedule being so full: I recently stopped to count the numbers, and apparently a tipping point has been reached. Now more than half of my home birth clients are in the medical profession. Hmm...
---
---
---
Other News:
Archived articles, more information and links, and older news has been moved to HERE.